Tastes of Moreton Bay
1st August – 10 October 2021

Come with us on a culinary journey of local produce, tours, events, foodie trails, cellar door experiences, masterclasses and so much more.
Join us as we celebrate the region's best produce from the farms to the Bay, and everywhere in between.
For further information, click here.
Location: Events will be taking place across the Moreton Bay Region, please see website for details and event program.
Trash to Treasure Tour
3rd September 2021 – 8:30am to 10:20am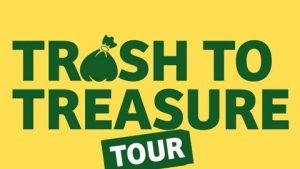 The annual Trash to Treasure tour is now open for bookings. Enjoy an eye-opening journey, learning how waste facilities accept and recover unwanted items and recyclable materials.
Council has selected a pupil free day to encourage individuals, couples and families to explore the facility and be chauffeured in an air-conditioned coach.
Children under the age of 18 must be accompanied by an adult.
Note: You must arrive by 8:15 AM and arrange with the bus driver the installation of booster seats for children who require them.
For further information, click here.
Location: Dakabin Waste Management Facility, 336 Old Gympie Rd, Dakabin 4503
Redcliffe Kitefest
11th September 2021 – 9am to 4pm

Without a doubt the most popular event on the Redcliffe Peninsula, Redcliffe KiteFest features an entire weekend of non-stop family friendly entertainment. In hopes that September will bring more wind, the family-favourite Redcliffe KiteFest will be moving to September this year.
For the best family-friendly events near Brisbane experience Redcliffe KiteFest – the biggest celebration to hit the Moreton Bay Region.
For further information, click here.
Location: Pelican Park, 101 Hornibrook Esplanade, Clontarf 4019