What Do Landlords & Tenants say about the Ray White North Lakes Team?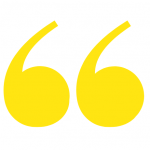 R Olds says:
Dealing with Kayley at Ray White North Lakes was easy and friendly. She was always quick to respond and easy to talk to.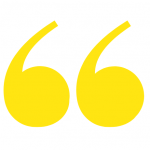 D Seo says:
Ella, Emma, and Kayley are, without a doubt, one of the top business development teams in the world. I asked a lot of questions, some of which were fairly simple, yet they never hesitated to respond. They have instantly responded to all of my questions with all of the details and a cheerful look on their faces.

Working with these super druper professionals who know the ropes of the property market in the Moreton Bay council region was a no-brainer experience for me. They had everything ready for investors; all I had to do was say yes. I don't think there's any way I wouldn't suggest this ideal squad to others.

From the beginning of my investment until the renters were situated, everything was easy and quiet.

Ella, in particular, is one of the top leaders when it comes to making a task list and having it completed in a cost-effective manner.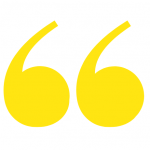 B Stewart says:
Couldn't' fault Ella and the Ray White North Lakes team with assisting me with organising everything from step 1 to finding great tenants to live in my home. Thanks again!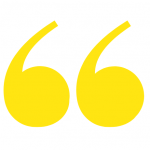 C Martin says:
Easy and Professional
The team at Ray White North Lakes make it an easy and friendly experience. They are very professional and offer great advice.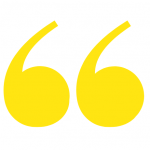 J Guo says:
Rebecca very professional and approachable.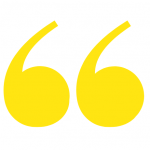 Grant S says:
I recently used the Property Management team at Ray White North Lakes for a new house. They were fantastic to deal with.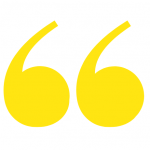 T Hartwig says:
I cannot rate Kayley highly enough. As far as Property Managers go she has by far been the best I've dealt with, her willingness to solve issues in a timely manner and fantastic communication skills has made my leasing period very easy.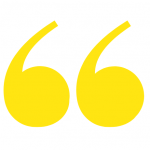 K Fernance says:
The team that we've dealt with through Ray White North Lakes have been nothing short of amazing. They're professional and responsive and we look forward to working with them into the future.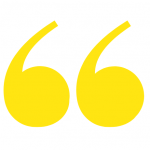 M & R Skoric says:
There is not enough stars to rate appropriately our Property Investment Managers Ms Tatjana Martin & Kayley Merrifield of Ray White North Lakes. Professional, responsive, proactive, capable, caring…is just few adjectives i'd use to describe these two ladies. We are very fortunate to have you looking after our investment property and you are true assets to us, as property owners, as well as to your business. What you guys bring to the table, aside from your knowledge, skills & contacts, is genuine care for your clients & their property. I'd like to thank you for being there every time we need something actioned, for all your useful recommendations & suggestions that saved us time & money…and more than anything, thank you for being understanding and caring, and adding some humanity to the job you are doing so well. It is also always lovely to have a chat with you. Professionals like you two is what makes property management selection easy for us, clients. Thank you & keep up the great work!!!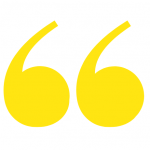 Choon Kin Tan says:
Sally and her team were very professional, very responsive and quick in finding new tenants. Thank you very much Sally, your work is always greatly appreciated. Keep up the great work !!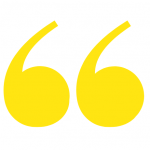 David says:
Professional and responsive plus so much more.. Thanks Sally for your very proactive management style of our property, nothing is ever to hard and we really appreciate your professional approach to everything you do. Its such a relief to have you supporting us. Cheers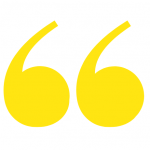 Andrea says:
Ray White North Lakes Property Management team are very professional and have been extremely easy to deal with. Very polite, friendly and helpful. They processed our rental application really quickly and made the whole process a breeze. They have been a pleasure to deal with.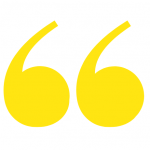 Dylan says:
Our property manager Sally and the rest of the team at Ray White have been tremendously helpful since day 1. They are worth their weight in gold.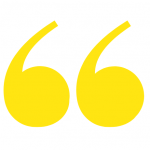 Ben Cunynghame says:
After moving over to Ray White North lakes recently for Property Management, I can find no reason to fault them in any way at all. I've found a high level of professional Integrity displayed very logical and thorough approaches to property management from Sally.

As a property owner I feel our asset is in highly capable management and I highly recommend engaging with Ray White North Lakes for property Management.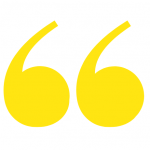 Marcus says:
Chloe Dann from Ray White North Lakes managed my rental properties over the last few years. She is highly professional, responsive and offers a personal touch not always seen in this industry. As a landlord, Chloe made my life easy, got me outstanding tenants and looked after my properties with pride. Highly recommended.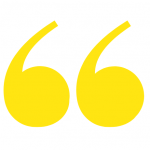 Lizelle says:
We have been renting through Ray White North Lakes for nearly 4 years. Recently our account was taken over by Kayley Merrifield. She has been an absolute star. She has gone above and beyond to accommodate and help us as we have had someone take over our lease as we are moving interstate. Whenever we asked her for anything, we get a response the same day. She was friendly, professional and the most diligent property manager we have ever dealt with.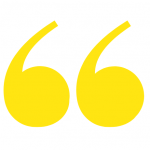 Tammz says:
Have loved the service and help this real estate gives to its clients. Couldn't be any happier.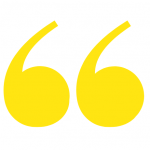 Kel says:
Very friendly and helpful. Very thorough. Went through everything in detail. Very happy.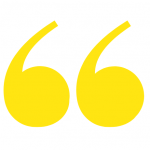 Tracey says:
Chloe Dann is amazing. She has been so helpful and goes above and beyond.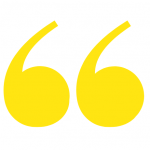 Indy says:
Chloe and Rebecca provide great services for rental properties. They listen and respond efficiently to landlord's need and also tenants' requests for property maintenance. Highly recommended!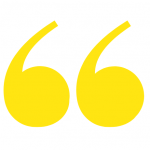 Karen says:
As an interstate landlord I need a real estate agency that I can rely on and Ray White North Lakes has exceeded my expectations. They keep me updated when required and provide exceptional service during vacate and new tenancies. I would highly recommend then to property owners of an investment property.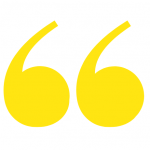 Dani says:
Very impressed!
We would highly recommend Ray White North Lakes as they were so friendly and easy to deal with in applying for our new rental. We applied in the morning and were approved the same afternoon!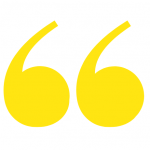 Vahid says:
It has been a great experience working with the Ray White team. Kayley who manages my property has given me very professional and valuable advice and explanation of her concerns to let me make the right decision. She is always cautious about checking the potential tenant's qualification to protect my interest and very well looking after property and tenants. She is always pleasant, friendly, prompt with her responses and behaves with high standards of professionalism and diligence.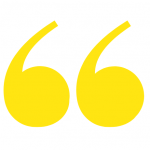 Rhiannon says:
10/10! Our property manager for the rental we stay in, is literally the best! So easy to communicate with, always very professional and such a pleasure to deal with all the time. Our most recent dealings with Sally have resulted in very happy tenants and we couldn't recommend Sally enough!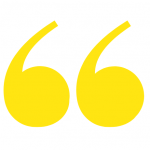 Caroline says:
Tahlia Taylor was a fantastic property manager. She was always responsive to my emails and maintenance requests were dealt with in a timely manner.
Tahlia was very supportive when my partner passed away. This was greatly appreciated during a very difficult time for me.
When it came time for the end of the lease, I was bracing for a challenge, but it was smooth and easy. Tahlia communicated with me during the whole process and I got my whole bond back, no unreasonable demands at all.
I couldn't recommend Tahlia highly enough.
Thank you Tahlia.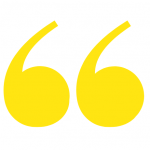 Karlton says:
Fantastic Agency, outstanding service.
Ray White North lakes exceeded my expectations in finding a new tenant for our property at Caboulture. The team appraised me of the market situation, recommended the upgrades needed at the property, managed the transition to the new tenant in a very timely and professional manner. This team is very reliable and kept me updated on the progress at all times. I am extremely grateful to the entire Ray White team and North Lakes for getting me the best outcome available.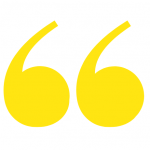 Michelle says:
Tahlia Taylor is our new Property Manger. Her professionalism, communication and customer service is outstanding. We live overseas so this can create some communication challenges but Tahlia is very courteous & responsive to any questions we have. Tahlia is pro-active & takes initiative to resolve any questions we have or maintenance issues the property has while keeping us informed through the process. Tahlia is a credit to Ray White North Lakes & would absolutely recommend her.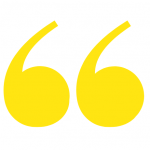 Tiegan says:
Sally Sprott has been my property manager through Ray White North Lakes for nearly two years. I have been through a fair few property managers over the years, but Sally easily stands out above all of them. Sally is professional, incredibly easy to deal with, and very responsive; any time I have needed any maintenance done in the house, Sally is prompt and has a maintenance person arriving usually the following day. Honestly, having such a great property manager makes all the difference. Sally is such a breath of fresh air.
Thank you very much Sally, your work is always greatly appreciated.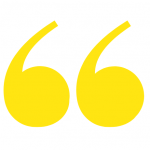 Karyn says:
I cannot thank Chloe B at Ray White North Lakes enough for finding me a rental home while I build my new home. I was feeling so overwhelmed with finding a rental in a limited timeframe and did not realise how difficult it could be. I contacted so many Real Estate agencies about their properties listed for rent and no-one would get back to me. Not only did Chloe get back to me but I was approved and had a home within 2 days. Thank you Chloe for your professional, responsive and friendly approach, you're a wonderful asset to Ray White North Lakes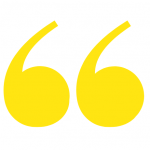 Deepal says:
Rebecca and her team at Ray White North Lakes provide an exceptional service. We couldn't have asked for a better team with work with and to list our property with. From the very beginning their communication has been clear and very professional. I'm very glad we chose to work with Rebecca and her team, I would highly recommend their service.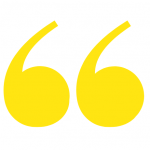 Michael says:
Tatjana has been our investment property manager for a few years now for our house at Brighton , and I can highly recommend using these guys if you're in the market for someone to look after your investment. Over the years Tatjana has worked tirelessly on want was in our best interest and our property's best interest. She has always conducted herself in a professional manner and her communication skills are second to none!
So once again, if you are reading this looking for a property manager for your investment…..look no further….. you have found Tatjana….now pick up the phone and call her, you won't regret it.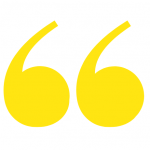 Alex says:
Excellent Assistance
Had a very nice experience moving house and finding a rental with Ray White, would definitely recommend!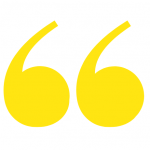 Mick says:
Glad we switched to RW North Lakes!

Excellent service. Incredible support and transparency, for instance, moving on from incumbent tenants (arrears and damage previous agent wasn't advising) to clear communication, fixes made, costs recovered and new, reliable tenants onboard in a flash.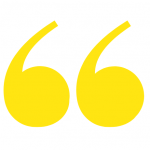 Clarrie says:
I cannot Recommend or Thank Tatjana enough for being an absolute Exceptional Property Manager! She is incredibly helpful and thorough, always a pleasure to deal with, prompt with communication and responses – Thank You Tatjana, for always going above and beyond with assistance, making it a very enjoyable hassle free experience! A+++++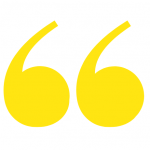 Dani says:
Very impressed!
We would highly recommend Ray White North Lakes as they were so friendly and easy to deal with in applying for our new rental. We applied in the morning and were approved the same afternoon!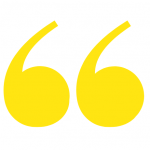 Miranda says:
As landlords after being dissatisfied with customer service we received from another real estate we decided to move the management of our investment property across to Ray White Mango Hill. At the time our investment property in North Lakes had a tenant who had decided to stop paying rent and was neglecting the property. Neither of which were being addressed effectively by the previous managing agent. Ella has taken over the management of the property in the middle of all of this, which I would imagine is quite the challenge. Ella has effectively communicated with both us and our insurance company to help with the claims process. Over the last few weeks she has taken the appropriate steps to remove the tenants, and has organized to have the appropriate clean up and repairs made to the property so we can advertise for new tenants. Thus far we have found Ella to be efficient, professional and well organised. We hope to continue receiving this same high standard of customer service moving forward. Being interstate investors it is important to us that we are able to trust our managing agent to do the right thing. Ella has done more in the last month than the previous real estate did in 2 years to manage the property. So far so good!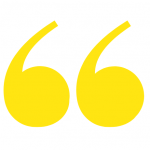 Nikita says:
The team at Ray White North Lakes are amazing. Tatjana is the best property manager we have ever come across, she is always happy to assist however she can and is incredibly prompt with responses. We have nothing but good things to say! Thanks, team!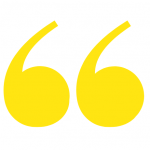 Hannah says:
We rented through Ray White mango hill/north lakes and our property manager was Kayley Merrifield and we are so glad she was! She was genuine, caring, attentive and we never felt like a burden. Our bond refund process was quick, painless and that was all thanks to Kayleys' management skills. We would 100% recommend renting through ray white especially if you're lucky enough to get Kayley!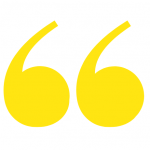 Clair says:
We have recently had dealings with the Mango Hill/North Lakes Ray White Office. The communication has been timely and of the highest standard. The process from first contact through to finalisation has been seamless. Would highly recommend them for their professionalism and we thank Chloe Boswell for all her assistance.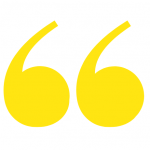 Sandy and Brooke says:
We are both very happy with your professionalism and friendly manner towards us both. You are very passionate about making sure the tenants are comfortable and I'm sure we will continue to have a positive relationship 🙂 Thank You so much for making our transition as easy as it could be.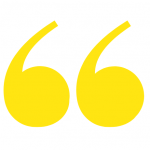 Varkey and Ancy says:
Fantastic service. Rebecca and her team at Ray White North lakes and Mango Hill bring exemplary customer service to the table when it comes to taking care of one's property management needs. We as landlords sought their services to manage our newly purchased investment house in getting a tenant in and ensuring their smooth transition into the property. Ray White North Lakes' whole process of marketing a property, getting a tenant and managing their smooth move into the property is very clear, simple and robust and the process is followed to the dot putting the landlord very much at ease. We are sure the experience from tenants would be similar.The reason why we believe we got tenants for our property so quick within 3-4 days of the house being on the rental market with having just one open day is due to the clear and robust processes they use as well as the very friendly, professional and energetic team they have. We dealt with Rebecca Welch, Chloe Boswell and Kayley Merrifield in particular and all of them were responsive to our queries and handled us with utmost patience and friendliness. Full five stars to Rebecca and her wonderful team and we highly recommend their services for your property management needs in the area.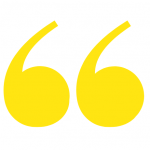 Daniel says:
Raywhite Team is just awesome. My property manager has everyone under control and takes a lot of the stress out of being a landlord. I wish all agents were like this. Can't rate them high enough!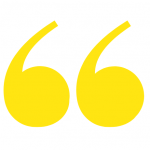 Alan says:
When we first applied for a rental at North Lakes & Ray White Mango Hill was helpful and knowledgeable. Time taken to finalise a rental was very professionally executed. We are happy and like the house. Very clean to move into. We thank you, Ray White and Chloe.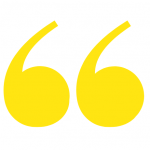 Radoslav says:
Got a good feeling about dealing with these guys from day one and first chat, and later meeting, with Rebecca Welch….so far, I cant fault these guys on anything. Super understanding, super responsive…genuinely friendly folks with great attitude for customer service and satisfaction. Tatjana, with occasional assistance from Chloe….are doing great job in making me at peace that my property is in good hands. Sincere thanks to whole team at Ray White North Lakes I Mango Hill.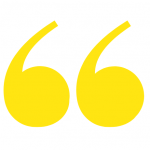 Brook says:
This Real estate agency offers great service. They return calls within a few hours and always have new tenants to replace old tenants. My house has never had more than 3 days un-rented in 6 years.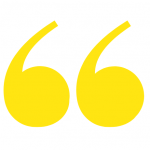 Colin Rhys-Jones says:
Will not use anyone else other than Rebecca and the team! – Rebecca's professionalism is exemplary. In every facet of her work, and indeed her team, they exceed expectations in every area. Communication is always extremely timely and advice given always reflects Rebecca's immense market knowledge. Rebecca and the team are always extremely courteous and patient. They have consistently demonstrated that their clients' best interests remain utterly at the core of their business. It is little wonder that Rebecca's team win all the awards they do! I cannot see how Ray White at North Lakes could be beaten for their service to both landlords and tenants. Rebecca's extensive network of only the most credible trade persons provide the reassurance to landlords that any work carried out not only will be completed to the highest standard but also at a fair and reasonable cost. I am so pleased, and most relieved, that Rebecca and the team at Ray White North Lakes are managing my property. I would wholeheartedly recommend them in a heartbeat. Thank you so much Rebecca and your wonderful team! Very best wishes Colin Rhys-Jones.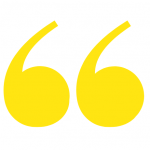 Chris & Kiara says:
Great peace of mind for investors. – As a first time investor I was a little concerned about leaving my house in some one else's hands. I feel much more at ease now, having worked with the Ray White North Lakes team. They have the highest of standards so I know my investment is being looked after and cared for. Also when I need something they act with a real sense of urgency. Very happy and I look forward to continuing to work with Rebecca and Kayley.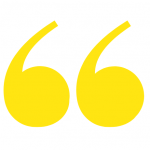 Tamara & Benjamin says:
Such a Pleasant Agency to deal with! – I've got nothing but good things to say from pre-inspection to application process to sign up & now moving in. Keep up the great work Ladies 😊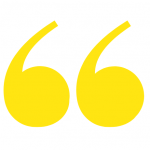 Lucio says:
Great Agency! Home took no time to get rented, really appreciate your work team Ray White.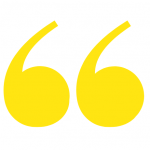 Shane & Barbara says:
Ray White North Lakes, the team to have when you are thinking about renting out your property. I have and in such a short time Rebecca and her team have put a tenant in my property and kept me up to date with the process. Thank you Ray White North Lakes.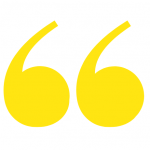 Shannon & Dave says:
Ray White North Lakes have managed our investment property for over 4 years. The team and especially our property manager Chloe Seamer, have looked after our property to the highest standard.
We were always updated with regular routine inspections and extremely thorough reports and photos. Any issue was dealt with in a professional and timely matter, and the team was always available whether it be via email or phone for any questions. The genuine care and attention to detail that they had for managing our property made us feel secure in our investment.
We can highly recommend the team at Ray White North Lakes and especially Chloe to look after your property.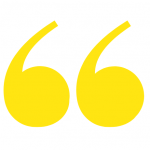 Joga & Parminder says:
Best Real Estate Agency. My property was let out with in one week of opening. Nice people to talk to and very good customer service. You feel like talking to a family member for your problems. Very impressed with their services and professionalism.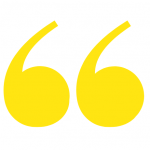 Amber says:
Ray White North Lakes manage my investment property from interstate. They are very proactive and take good care of my tenants and my property, always keeping us well informed of anything going on. I get great peace of mind knowing they are taking care of everything and I don't have to worry about it.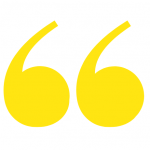 Robert Wong says:
We have been dealing with Ray White North lakes for the last 18 months and highly recommend this agency for their efficiency and attention to detailed knowledge of the locality they service. When it was time find another agent to manage our 2nd property we didn't even need to look far as Rebecca and the two Chloe's and rest of the team managed our first property so well we entrusted them with our 2nd property without second thoughts. Highly recommend this agency whether you are a landlord or tenant.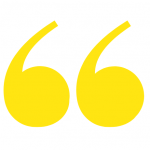 Linda says:
We chose Ray White as they were very thorough with the information provided to us and explained everything in detail. Rebecca had 2 weeks to get everything in order for letting ( we were moving interstate). Nothing was too much to ask for and Rebecca answered all my questions and helped in any way she could to get the house ready. Our property got rented out after the first viewing (amazing photos) and the customer service has been great from the start. Easy and very professional company to deal with. Would easily decide to use you again.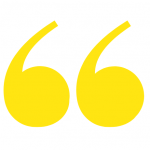 Katie says:
Having been a Property Manager and also working in the Industry, I know the importance of choosing the best property management team to look after your investment. Making a wrong choice, or a decision based solely on the lowest fee's will have consequences. Rebecca Welch and the team at Ray White North Lakes/Mango Hill have done a great job looking after our properties since we have been interstate. I also like the fact that the owners of the business Darren and Lisa Suhle have a hands on approach with their office and staff. I am updated with developments, I get regular thorough routine inspection reports and photos, they are great at all communication – no email or phone call is left unanswered even if the property manager is away. I would have no hesitation in recommending them to any Landlord looking for an experienced, caring and honest Property Management Team.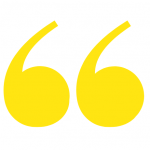 Paula says:
As a property owner in the Brisbane area, I have been very impressed with the respectful and supportive way in which Rebecca engaged with me from the beginning. She demonstrated a true interest in me and my investment property even before I engaged Ray White as the property managers for our rental home. Her communication has been responsive, transparent and efficient answering my many questions and sharing valuable information regarding compliance requirements, marketing for the property and the rental market in the area. The professional photographs and scheduled inspections meant that new tenants were secured within a week of Ray White being appointed as the new property Managers. I can't thank Rebecca and her team enough for taking the responsibility for the property and the stress of away from me.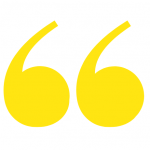 Nerrida & Brad says:
Very professional and very efficient in replying to emails/phone calls/text messages. The only process needing improvement is this is our first time with owning an investment property and were flying blind a bit as to what had to be done and the timeline of getting things done. I recommend a check sheet of what is done and when would help first time investors. Overall, we are happy we chose Ray White Mango Hill.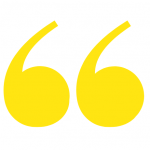 Nisha & Ken says:
From the first phone call to the Ray White team, we have had nothing but service. The speed and efficiency to have our property ready for rental was amazing. The Information flow , updates and continuos feedback was wonderful. Our customer experience all the way has been exceptional and we would never hesitate to recommend Ray white Mango Hill. A big massive thanks to Chloe Boswell, Rebecca Welch and Chloe Seamer the process has been seamless.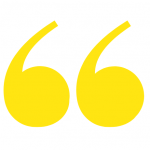 Sandra says:
Rebecca is outstanding in her communication regarding our property! She is efficient, quick and professional in all dealing with both our tenant and ourselves. We appreciated her attention to detail and thoroughness in routine property inspections, and any issues she deals with in a quick and prompt manner. Her local knowledge of trusted professional contractors is excellent for any repairs needed to the property. Rebecca has always managed to get new reliable tenants into our property within a short period of time. I highly recommend Rebecca to family and friends to manage their properties!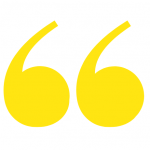 Jace says:
Being a landlord of multiple properties I decided to engage Ray White North Lakes / Mango Hill for them all. I dealt with Rebecca Welch who has the whole process easy & hassle free. I have always had no vacancy & multiple rental applications presented to me when search for the right tenants. I cannot praise this Property Management team enough for their efforts in managing my investments. Thank you Ray White North Lakes & Mango Hill!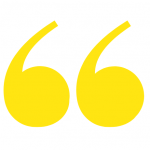 Nadja Colovatti says:-
Going from privately managing our investment property to dealing with Ray White North Lakes to manage our house through a friend's referral. This friend was so impressed with them that we requested them to manage our home and they certainly are very impressive. From day one they were so efficient in what needed to be done to transition our current management arrangement. The Team is so pleasant to deal with and we immediately felt so confident after talking with them. They have a world of rental knowledge and are so proactive to resolve issues before they arise and follows up on any of our requests from as small as a quick question to following-up on documents thru to organising any repairs and maintenance in such a timely manner. I have dealt with other Property Managers in the past in various states and The Team is by far the best I have every dealt with. I highly recommend her and all the team at Ray White Mango Hill.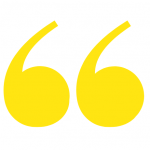 Jamie & Michelle Currie says:
We recently rented a property through Ray White at Mango Hill and dealt with Chloe Seamer.
Chloe was absolutely amazing in our time at the rental property. Anytime we had any questions she was more than accommodating and she was always very quick in addressing any questions or concerns we had. We could not fault Ray White Mango Hill. Thankyou!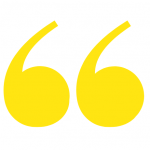 Shayne says:
I've had investment properties in the past which have been a nightmare from the start and was hesitant to go down this road again but I recently engaged the services of Rebecca Welsh at Ray White Mango Hill/North Lakes. OMG!!! What a pleasant surprise!!!! This woman turned a daunting project into a pleasant adventure.

From our first meeting she gave honest and informative data which allowed me to make vital decisions in terms of my investment. Her approach and understanding of my needs made the whole process so much easier than I had anticipated. I had confidence in Rebecca from day 1 and after meeting her team I had no hesitation in employing her services to secure tenants for my property and this occurred within days of my securing her services. Vital communications have been prompt and acted on professionally allowing a smooth transition. Thank you Rebecca and I look forward to working with you into the future.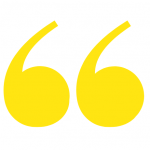 Neha says:
Wonderful, Smart, Confident- Thanks you Rebecca Welch from Ray White Mango Hill QLD for all the support and help we received from you through out the process.

We appreciate your hard work and professionalism through out the process of finding us the tenant for our investment. With such a bad experience with the XXXX Real Estate, we almost lost the hope to ever find a tenant but then you came along.

You have been very pleasant and efficient to deal with and very prompt on answering my emails and arranged for the relevant tradespeople to resolve the issues whether it was lawn mowing or taking the broken screen door to the builders. Your prompt actions are absolutely appreciated.

We appreciate for all the help and support and look forward to doing business with you in the future.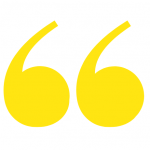 Kylie says:
First time renting with ray white and we had our first inspection today. I've come home to a professionally printed note, ticked, signed and a wonderful little message thanking me for a great inspection and taking care of the property. What a great idea!! Once again, super professional and very warming to have the hard work recognised in maintaining the property with 3 young children….thank you so much to my property manager Chloe, always a pleasure to communicate with.