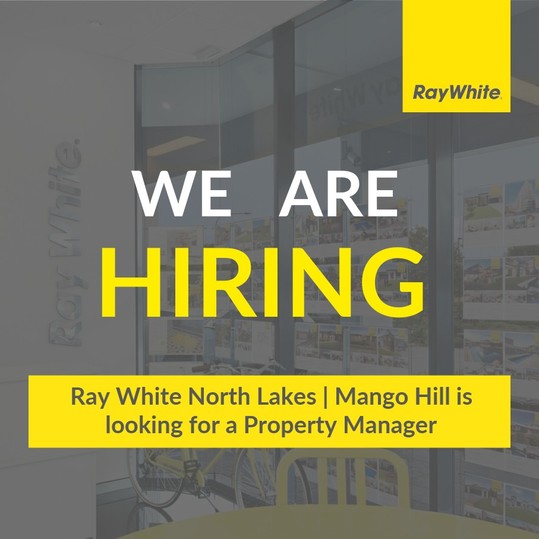 NEW PROPERTY MANAGER ROLE!! Ray White North Lakes | Mango Hill is currently seeking an Experienced Property Manager on a Full Time basis to join our amazing team. If this position is of interest to you or might be of interest to anyone you may know, please read on….
The successful applicant must have:
• Qld Real Estate Certificate
• Previous Property Management experience in a Portfolio based position
• Experienced with Console
• Excellent Customer Service & Time Management skills
• Ability to prioritise tasks
• Excellent written and verbal communication skills
The following attributes will also be highly regarded:
• Ability to work well within a team
• Ability to work under pressure
• Positive attitude
• Willingness to participate in ongoing training
The Role:
• Liaising with owners and tenants
• Managing inspections including Routine, Entry and Exit inspections
• Organising maintenance and supervising to completion
• Negotiating Lease renewals and rent increases
• Arrears Management, including QCAT applications and attendance
The Benefits:
• A company car is provided for office hours – (manual licence required)
• A company phone is provided with this position
• Professional Development opportunities within this Internationally recognised company
• Remuneration is negotiable and will depend on experience
All applications will be considered in strictest confidence
To apply please email a confidential Introductory Letter and CV to darren.suhle@raywhite.com.